from a source of oxygen or by dried air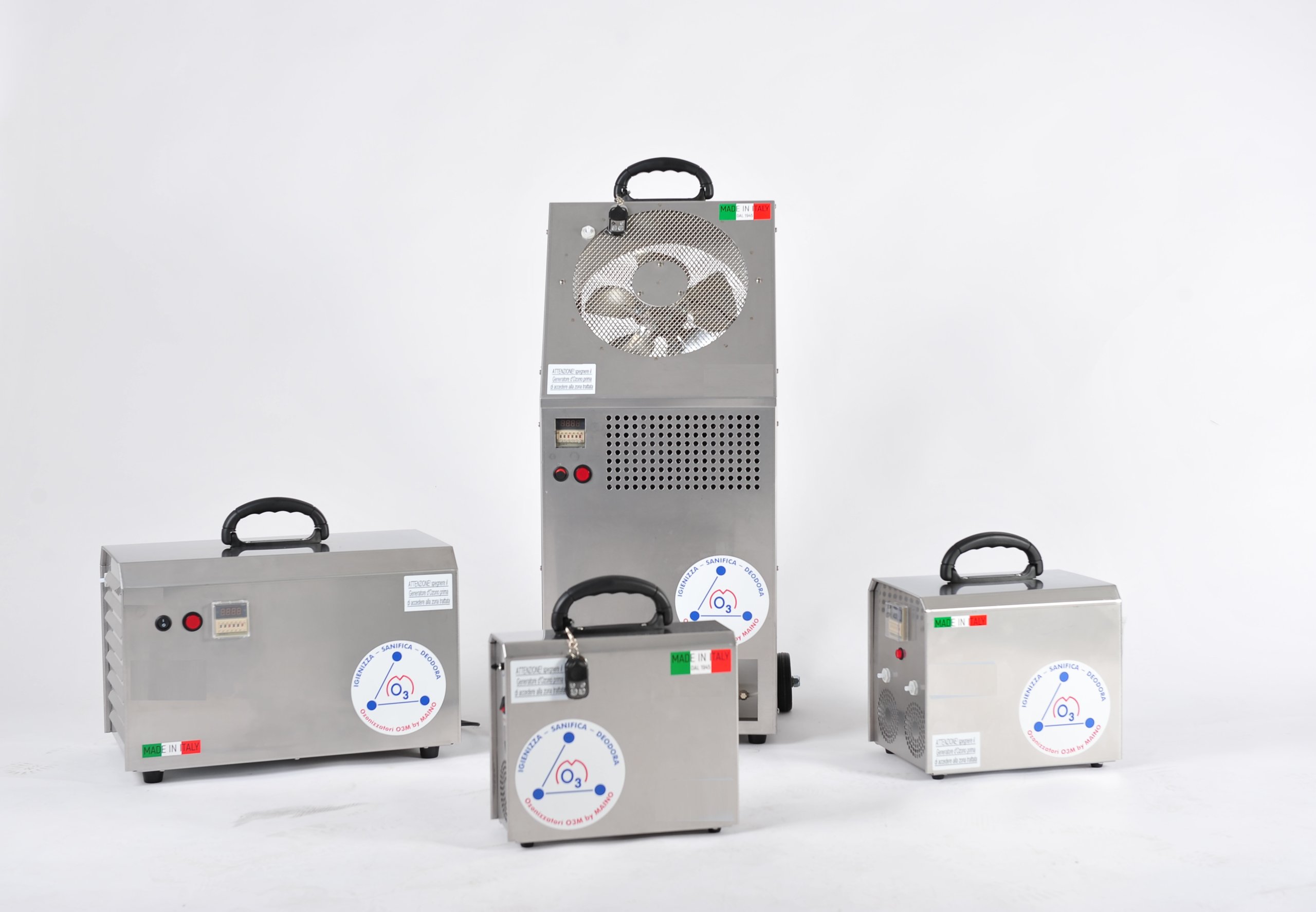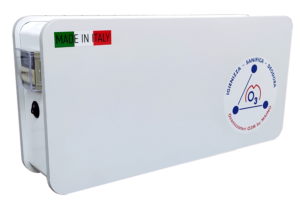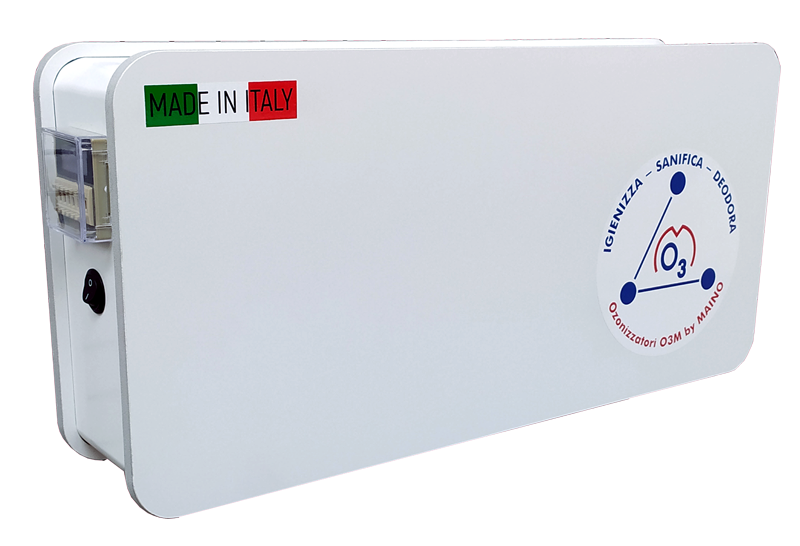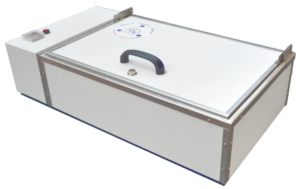 O3M was born in 1984 in the womb of the MAINO INDUSTRIES company to meet its own needs for sanitizing eggs incubated in Incubator and Hatcher machines, with the least impact on the environment, instead of disinfection with Formaldehydes in use up to that moment.
At the beginning, the design and construction of ozone gas generators was based only on the needs described above, and then became, over the years, an international reference point in natural and ecological organic treatments for the most varied applications.
Today, more than thirty years after its opening, O3M by MAINO has gained considerable experience and moves freely in the local and world market to meet the needs of many applications, both from the private and public sectors, but also from industrial, manufacturing, chemical, food, military, pharmaceutical, etc. etc. sectors.
O3M by MAINO has in its catalog a complete line of autonomous devices, intended for the treatment of both air and water, to deodorize, disinfect, sterilize and sanitize in the most disparate scopes. 
In addition to these machines, O3M by MAINO is always available to design and build machines to meet specific requests and ad hoc applications, for any sector.
Understand your needs and providing quality products and services.

Warranty
Made in Italy devices designed to last over time

Design
essential modern lines to meet the needs of customers

Solutions
essential and innovative in full protection of health and property

Research and Development
get where others don't, tailor-made programs and devices
at the customer's service for any eventuality

+193.150
Completed Projects

315.236+
Satisfied Customers

+1.000.000
Positive Ratings
Most common applications, the fields of use are the most varied
where traditional science fails Pure Ozone stands out
All our devices generate Pure Ozone only
To sanitize, disinfect, deodorize, sterilize, reclaim, eradicate, etc., etc., both closed environments and materials, air portions, cells, climatic chambers, incubators, for all sectors and applications even the most impossible to solve with the use of traditional solutions.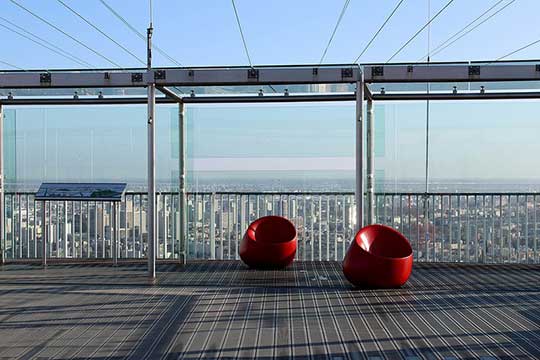 For the hygiene management of swimming pools, SPA, tanks, for the systematic elimination of legionella and many other elements such as: bacteria, viruses, protozoa, biofilms, etc.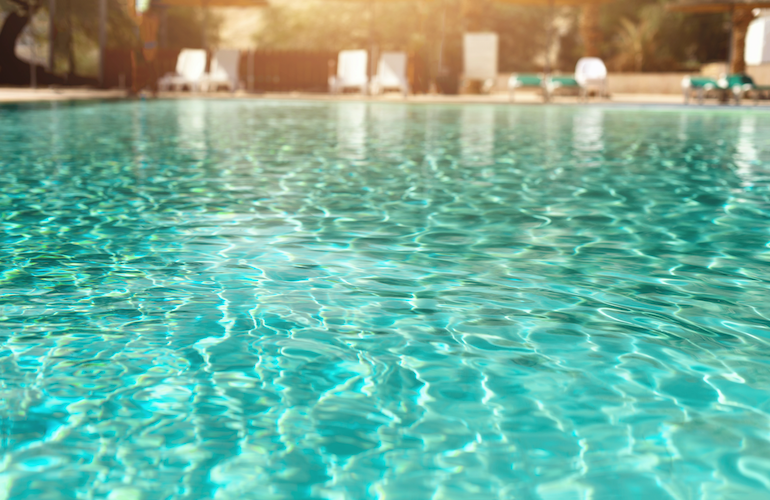 To sanitize disinfect deodorize sanitize sterilize reclaim both workplaces, environments, cold rooms, warehouses, materials, air portions, in many fields and even the most difficult applications.
Standard or customized machinery to satisfy any type of sanitization treatment in any sector.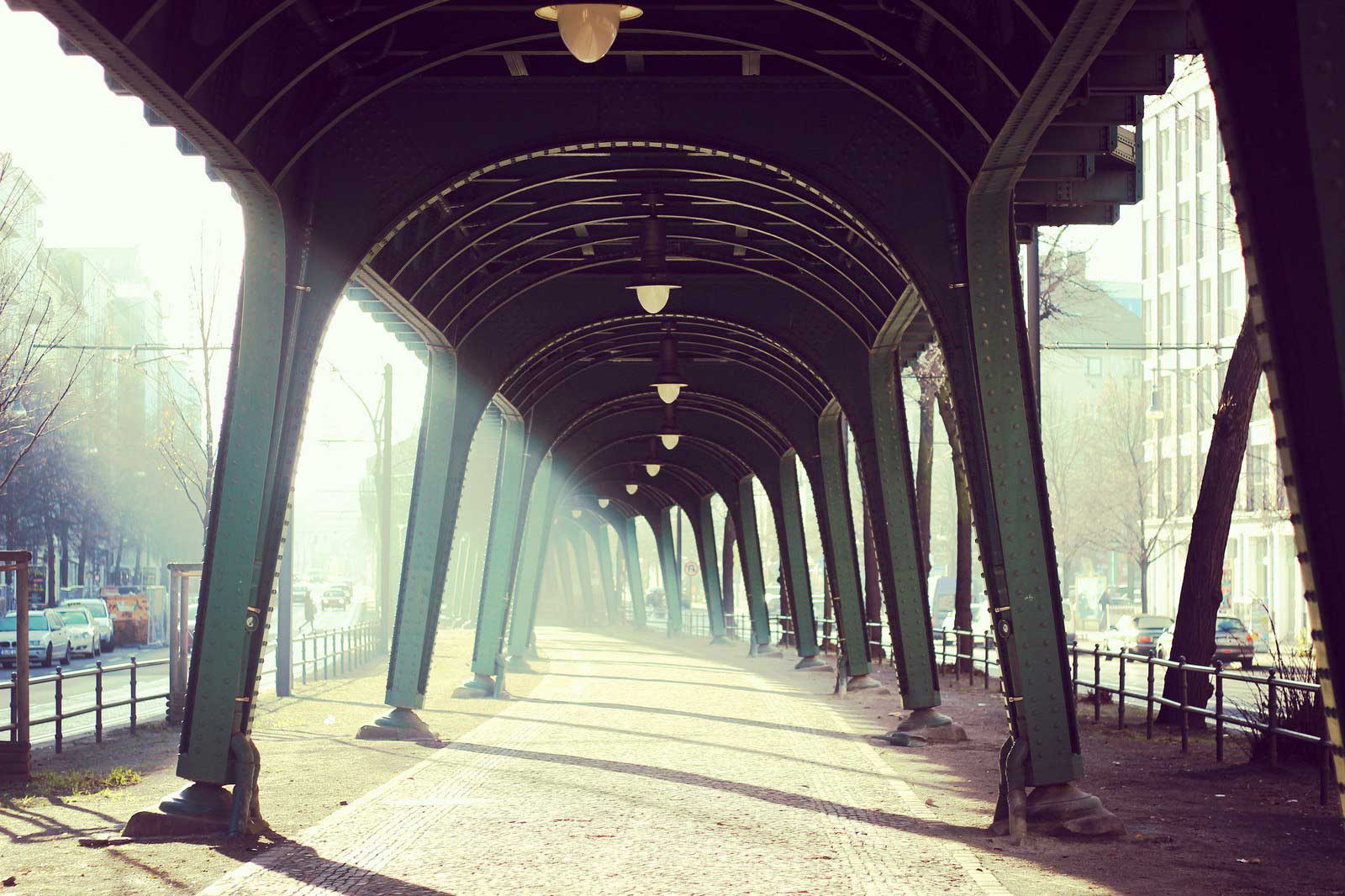 Because we always understand your needs by providing high quality products
in full compliance with international production standards
in order to help you always obtain the best results with maximum efficiency and minimum economic outlay.

Business
Growth
Very innovative devices that allow a considerable economic saving assisted by a better qualitative growth.

Technicians and experts who guarantee rapid and safe intervention times, management, and remote diagnosis to discover any problems in advance and intervene promptly.

By producing, we always offer the possibility of expanding the equipment, machinery and management systems, without having to completely replace them.

Smart
Experience
Since 1984, the beginning of the production of ozone generators, to date we have gained considerable experience, that allows us to provide high-performance systems operating in complete safety.

Production without delays
The utmost respect also for production times from order to delivery, in order to guarantee rapid installations and the start of productivity without delays.

Company created in 1945
Ozone Generators since 1984
We are a historic company, known all over the world for the quality of our products and the high respect for all our customers.
We understand your needs and deliver quality work.
Here for you


We are here for your support
write to us: o3m@maino.it
Where to find us

22070 Oltrona di San Mamette
Via Roma, 42 - Como Italy
Keep in touch

Tel. +39 031 891478
Whatsapp
+39 348 3424324
le foto esposte non sono vincolanti, il prodotto fornito potrebbe essere differente da quello esposto
the photos shown are not binding, the supplied product may be different from the one shown